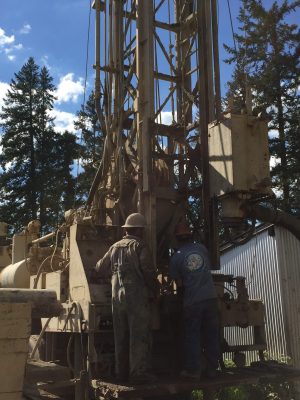 For everything from state-of-the-art irrigation system installation to emergency water pump repairs, Happy Valley, OR, residents and farmers trust Olsen Well Drilling and Pump Service. We offer 24-hour emergency services for your safety, and we're proudly committed to using top quality products and materials from manufacturers we trust, including Berkeley and Goulds.
We offer comprehensive services on all your well and irrigation systems, including:
Consultations: We're always happy to sit down for an in-depth consultation with you about the functional water or irrigation needs of your property and the best way to meet them. And we offer free estimates, so the pressure's off!

Irrigation: We can install efficient irrigation systems to deal with a variety of irrigation needs for properties of different sizes, whether agricultural or residential.

Pump installation and repair: We provide comprehensive installation, repair, de-sanding, replacement and maintenance services for all your new or existing wells, water pumps, pressure tanks or irrigation systems of any brand or style, whether you're installing a new irrigation system, experiencing pressure problems, or requiring immediate water pump repair in Happy Valley, OR.

Well deepening: If your well is yielding less than the minimum amount you require, if the flow is disappointingly weak or if it seems to be completely dry, we may be able to offer our well deepening services. We can retrofit most wells or drill further to maximum depth to replenish your flow. Not all wells can be deepened, so call today to find out if this is an option for you.

Inspections: To ensure your well system is operating safely and properly, we perform full video inspections and diagnose any potential problems. Inspections offer several benefits: early detection of a problem keeps it from developing further, and having comprehensive knowledge ensures there's no guesswork in any repairs that may be necessary.

Water and flow tests: We are happy to test your water flow or analyze your water quality. Tests are fast and efficient, producing instant results so we can determine any potential problems and proceed from there.

Well and pump supplies: We carry boosters, pumps, jet pumps, pressure tanks, deep well turbines, agricultural well equipment, centrifugal pumps, submersibles and more, all from the highest quality, and most trusted brands.