Water Pump Service in Happy Valley, OR
Problems with pressure, flow and water availability are usually traceable to your well pump. Whether you need a brand-new one installed or an existing pump serviced, Olsen Well Drilling & Pump Service provides expert water pump service. Our mission is to keep your potable water well functioning effectively, so you always have clean, safe water on-demand.
New Water Pump Installation
From jet pumps to submersibles, our experience with water pump installation in Happy Valley, OR is encompassing. We can evaluate your well and your pump needs to recommend the right option. Count on our team to get the entire thing installed and tested quickly, so you can start enjoying water again in no time at all.
We also install pressure tanks to ensure you're getting the right water pressure throughout your home or business.
Water Pump Repairs
Having trouble with your water pump? Call us to investigate! We're familiar with most common well pump problems and will gladly provide water pump repairs in Happy Valley, Boring, Sandy, Eagle Creek, and Damascus, OR. We're ready to correct problems like poor water pressure, delayed delivery, inconsistent water pressure and more, including no water at all!
Our experts handle all forms of water pump repairs, including pressure tank replacement, electrical repairs and mechanical pump mechanism repairs. We aim to deliver low-cost repairs that last, so you can continue to rely on your water pump with consistent regularity.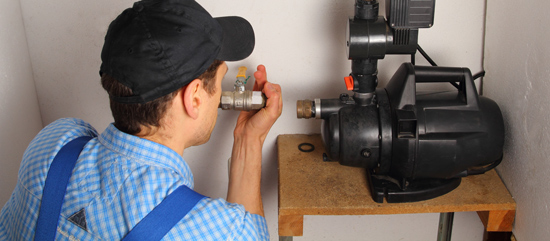 Keep Your Water Flowing
The key to consistent, on-demand water in your home or business is a water pump that's reliable and in good working condition. At the first sign of pump trouble, call Olsen Well Drilling & Pump Service. We'll repair your current pump or install a new model to ensure your water is always available.
Contact us at 503-665-3353 to schedule a water pump service, well drilling, or water testing appointment. We're even available for 24-hour emergency support!